The inflatable rescue boat (IRB) has been the workhorse of rescuing and string-line setting work for since the 70's and not a lot has changed recently. The two-stroke engines commonly used by SLSCs on their IRBs are now banned from sale in Australia, due to their polluting performance. SLS has an exemption of some sort, which still allows clubs to have a motor compatible with life saving duties. 4 Stroke motors are typically too heavy to manually handle on and off the beach (the 2 strokes are heavy enough).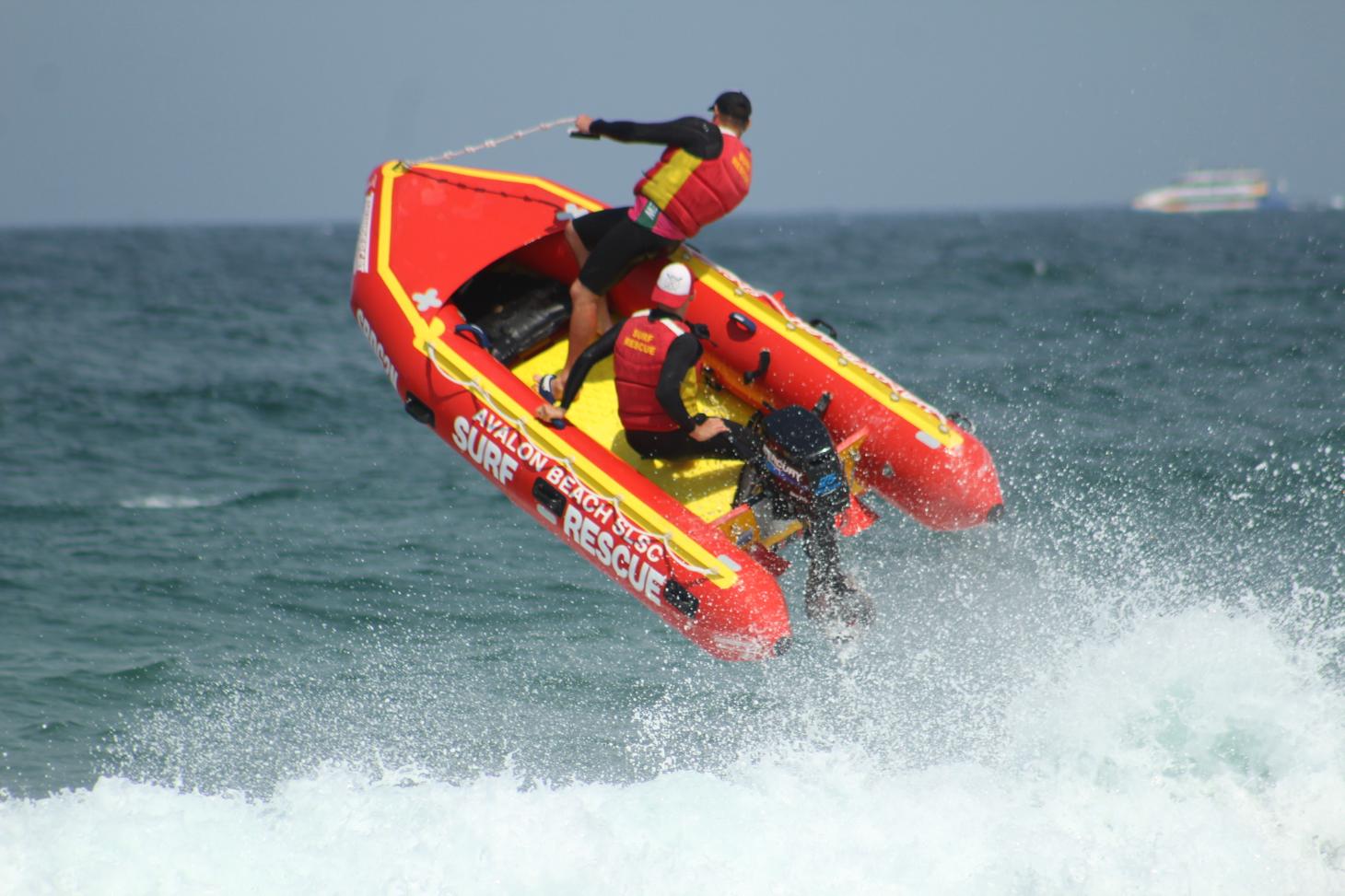 Electrification of IRBs will make the motors simpler, and perhaps more resilient to the punishment they get from clubbies. The challenge will be around managing the battery pack. Typically fuel bladders are used in petrol powered IRBs which reduces the risk of injury that a normal dingy fuel tank would cause. The same issues apply to the battery packs – currently housed in a hard box. Some clever packaging will be required to make them surf-friendly, or perhaps better integration with the hull. The other issue is weight, a 3kw battery weighs around 20kg, a 5kW battery weighs 35kg. These batteries would take 1.5-2.5hrs to charge off a normal power point, so clubs would likely need to 'have a spare' on charge during IRB operations. Much like we have a spare tank of fuel in the shed. One manufacturer has told us that one battery would 'last all day' on water safety activities since such driving does not require continuous full thrust for hours (lots of stop/start).
Current electric outboards on sale in Australia
What about the prop guard? Well one company is building outboards with a 'rim drive', where the motor spins the blades around a fixed circular 'rim'. This technology is already used in military and drone applications. Perhaps we won't need much of a propguard if we have a rim-drive electric motor? A 15kw (25hP) model already exists…
As for the electric jetski? They are already available and EClass Outboards is retrofitting combustion jetskis.
So when will these electric beasts be on patrol? It all hinges on SLSA assessing the equipment and putting it on the SLSA approved gear and equipment list. If you're keen to seen an electric IRB or jetski on patrol soon, give SLSA a prod: on facebook or email
Have you found another electric outboard or jetski which might be suitable for SLS use? Let us know on facebook. To keep up to date with all the new electric outboards coming online – plugboats is a good resource